About Fabiola Detari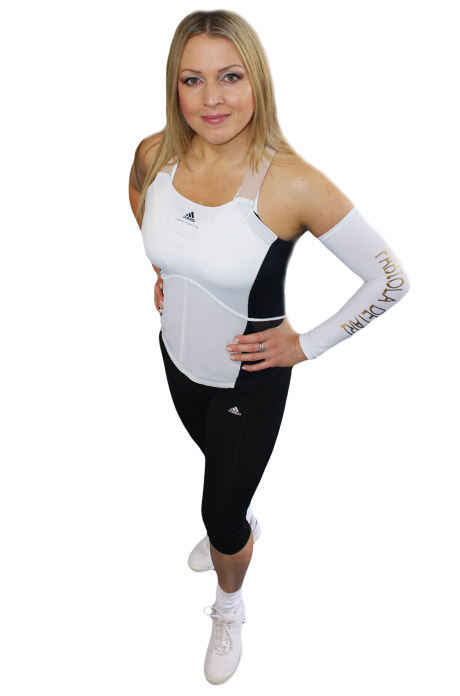 As a renowned fitness and wellness expert, Fabiola Detari is responsible for transforming everyone from successful entrepreneurs to working mums, into the best shape of their lives.
Fabiola has a wealth of knowledge and twelve years of experience in the fitness, health & wellbeing industry. Fabiola has been working as a full – time Certified Personal Trainer, Nutritionist (Registered Precision Nutrition Coach and has Level 3 Certificate in Nutrition and Dietary Planning) and Funcional Movement Specialist (Grey Institiute) since 2007 in Yorkshire. She started working in the fitness industry part-time as an Exercise to Music teacher back in 2004 while holding down a full-time job in the construction industry.
Background
Fabiola Detari was raised in the heart of central Europe and has worked across the globe before making her way to the UK. Fabiola holds dual citizenship 🇪🇺🇬🇧. A firm believer that you never should never stop learning, she continues her study of the mind and body.
Involved in physical training from a young age, Fabiola competed at several sports events from high jump to basketball at a specialist physical education college. She started body conditioning training at the age of 16 and has over two decades of personal experience working out with weights and specific nutrition plans. Fabiola is an avid skier, kitesurfer and recently started playing piano.
Philosophy
Fabiola Detari's philosophy is to help individuals to take charge of their life by training them to become an expert in themselves.
It is her natural, friendly connection with people that truly sets her apart. Her capacity to translate body imbalances and bring harmony through a metamorphosis workout and nutritional profile is her genius, making her clients experience a holistic and efficient transformation.
Bespoke Solution
She provides a bespoke solution to individual fitness, health and nutritional needs. Delivery of the highest standard and latest cutting edge science is an axiom to Fabiola's approach. Fabiola is available online only or for clients requiring a Fitness & Wellbeing Expert on their travels and private retreats.
When Fabiola isn't working one-on-one online with her clients, she develops products such as the BodyID System and writes articles and blogs in relevant magazines and online publications.
Check out the latest client body transformations (before and after photos) HERE
Contact Fabiola today and take the first step towards changing your life:
Contact Fabiola