The body reset detox – Series 2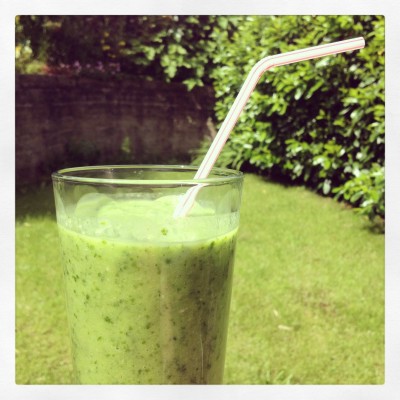 Slim Fast just in 3 days!
Whether you are feeling a bit sluggish or want a quick body –blitz, this 3 days body reset detox is the ticket to feeling lighter and more energized, with clearer skin and sharpened mental clarity. This liquid detox will eliminate all digestive burden related symptoms long explained in Series 1.
Detox to do's
Start your day with a glass of warm water and ½ freshly squeezed lemon juice
Cut out alcohol and caffeinated drinks
Drink 6 -8 pints of filtered water between the juices (I use Brita)
Exfoliate daily and give dry brushing a go
If you feel hungry drink some water with fresh lemon juice
Detox plan for day 1, 2 and 3
On rising: filtered warm water with lemon juice
Breakfast: Sunrise on Copacabana
Morning: Glowing Green
Lunch: Fresh cup of Miso soup
Afternoon: Bikini body – blitz
Dinner: Sunset beach
Recipes – Serves 2
Sunrise on Copacabana – image to the right
1 cup almond milk
3 tbsp gluten free oats
1 cup strawberries
1 banana
1 scoop vanilla protein powder
1 tbsp coconut oil
Glowing Green  – as main image
2 celery sticks
1 cup of kale
1 avocado
1 cup spinach
juice of lime juice of orange
1 cup of filtered water
Bikini body  – blitz
1 banana
½ cup frozen peaches
½ cup frozen mango
2 handful of spinach
1 scoop vanilla protein powder
water
Sunset beach – image to the right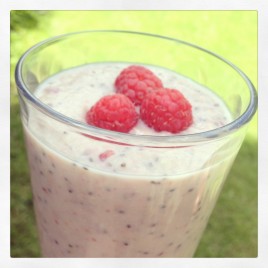 1 cup almond milk
1 tbsp chia seeds
2 handful raspberries
1 apple
1 avocado
1 cup of ice
What more: you will lose an average 3lb like William the Conqueror, who, too heavy for his horse, turned to an all – liquor cleanse in 1087. Have I just found that out studying British History!
Contact Fabiola today and take the first step towards changing your life:
Contact Fabiola